Post News
---
~HOT ITEMS~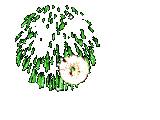 GRAND CELEBRATION OF BINGO
RELOCATION GOING ON RIGHT NOW!!
Amazing turn-out for the relocation of our Bingo
games! From today on, our Bingo games will be held at
our new Post Home, located at 1141 Mountain View
Road, Fredericksburg, VA, 22046.
There were a lot of give-a-ways, door prizes and
raffles for sets of
Bingo playing items, as well as a variety of food items
for sale (made-to-order) from our wonderful kitchen
volunteers.
If you're not here tonight, we invite you
to join us every Wednesday and Friday evening, from
4:30 to 10 p.m.!
If you were here tonight, THANK YOU FOR ATTENDING!
---
Membership Dues for 2017-2018 are $35;
The 2017-2018 Service Year begins on 1 July! Mr. Stein, our First Vice Commander, collects dues during monthly meetings. Please submit your annual dues or join up for the "Paid Up For Life" (PUFL) membership (details found at https://www.legion.org/join/pufl). Current or former military members considering joining our Post, please see the "Membership" tab.
---
BOYS STATE 2017 RECAP
Post 290 Sponsored 27 High School Young Men at the 2017 Boys State Program
Twenty-seven rising high school seniors were sponsored by the American Legion Post 290 to attend the 2017 Virginia Boys State program,held at Radford University from June 18-24, 2017. During the week-long program, attendees learned about each of the branches of the Virginia government. The long list of speakers included the Honorable Ralph Northam, Lt. Governor of Virginia; the Honorable Mark Herring, Attorney General of Virginia; several members of the Virginia Senate and House of Delegates; circuit court judges; members of the State Police; and, mayors and other elected officials from local governments.
Attendees were divided into different "cities," and political parties, and then given opportunities to "run" and be elected to serve into positions mirroring those in Virginia government. In addition, time was provided for activities such as learning CPR, participating in athletic games, moot court, parliamentarian procedure, chorus, band, and public speaking. Upon their return, attendees reported that they had a great experience and could now understand frustrations and tediousness associated with actual politics. For the 2018 summer session, each encouraged "rising" high school male seniors to apply to attend the learning experience.
---
---
For General Membership & Executive Board
Meeting Minutes, please click on the "Meeting Minutes" tab!
---
For Upcoming Events at Post 290, please go to the "Events Calendar" tab.
---
Post 290 is on Facebook and Twitter!
If you haven't done so already, please take a few minutes and visit our Facebook page and "Like" us. We update Facebook regularly with information about issues important and of interest to our veterans and active duty military and their families. Please let Pam Lightfoot know what else you'd like to see.
https://www.facebook.com/LegionPost290StaffordVA/
In addition, if you have a Twitter account, please take a few minutes, search for the Post's Twitter account (@LegionPost290VA), and then click on "Follow." The Post's Twitter account "follows" a variety of military and Virginia Twitter accounts and sends out helpful information at least once per day. In addition, for those in charge of events (e.g., Bingo, baseball), if an event is delayed, please send a "tweet" to our Twitter account from your personal account. Please tell Pam in person, via email or by tweet with suggestions of other Twitter accounts to follow.
TWITTER ACCOUNT: @LegionPost290VA
---
Since our charter in 1947, our American Legion Post has been welcoming VETERANS from all branches of our Armed Forces. Today, we continue to welcome all military personnel serving our country. Joining our Post enables you to continue serving your God, Country and Community Our mission is to implement the goals, aspirations, dreams, peace and blessings for our country, friends and families embodied in our preamble below.
To the wonderful patriotic citizens of the Stafford community, join our Post as a Booster or sponsor - (click Sponsor or Booster Button for details) - 100% of the monies raised are given back to the community. Help us to continue sponsoring Scholarships for our children; give aid and assistance to our local needy Veterans and their families. Help us to continue to support financially worthy community programs and projects.
---